Optics allow you to control your illumination pattern, 

either diffusing it or focusing it as your application requires.
Secondary LED optics can achieve spot, medium, wide and elliptical

patterns for illumination with standard LED package.
1. Diffusing the light to a wider range and change its distribution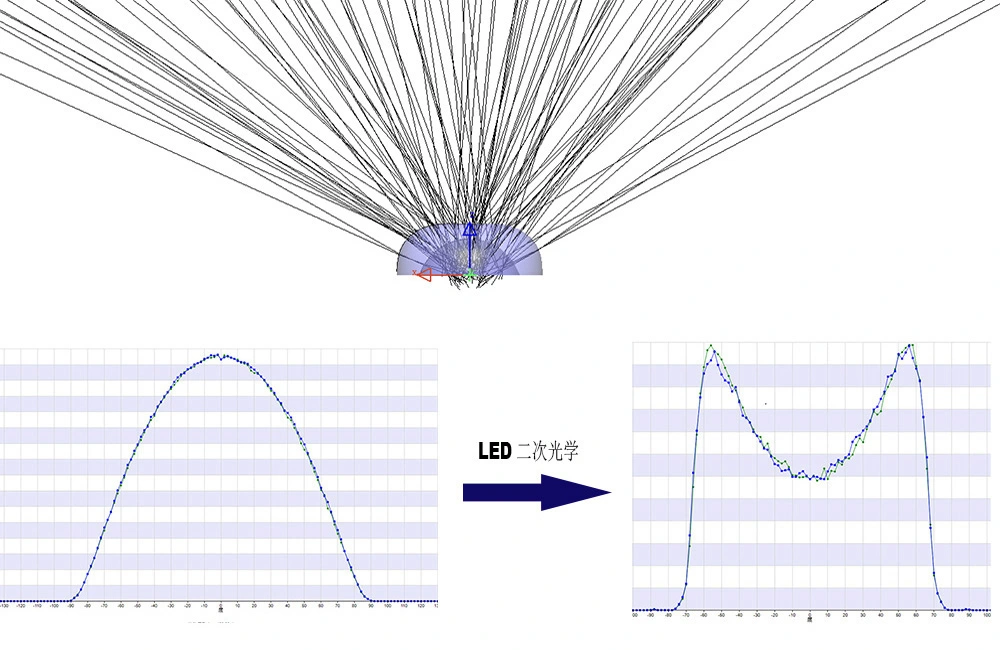 2. Focusing the light into a narrower area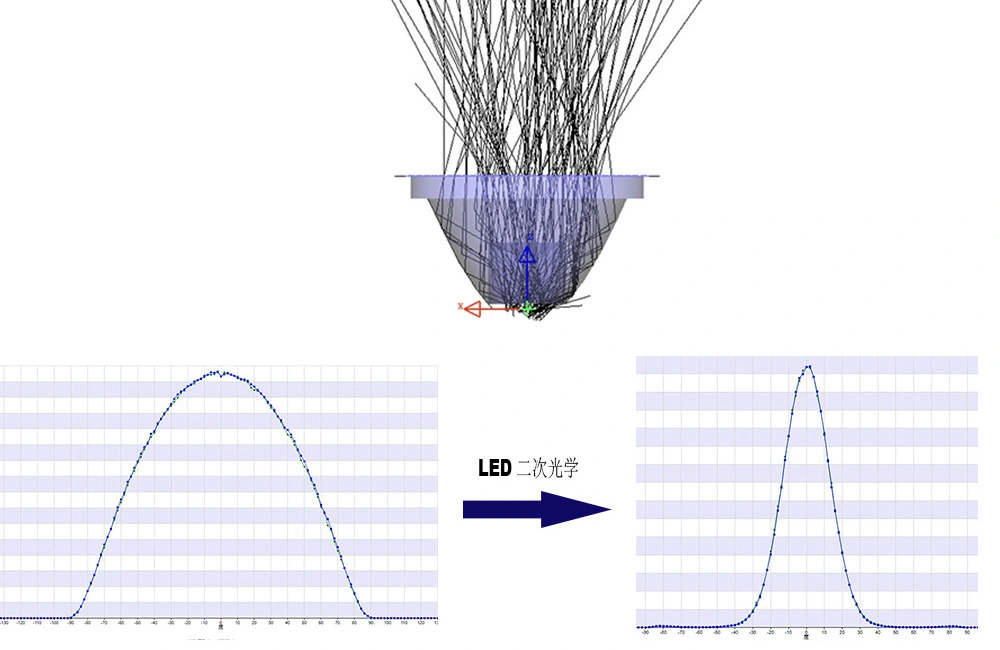 Sunlumin provides pricise optical lens in high efficiency optical PC material with Type 2 and type 3 angle with good cut-off classification.
Sunlumin lens optical system optimizes the light distribution, eliminates the waste of light, achieves high efficiency of lighing using and good optical uniformity.
Sunlumin, your best optical solution partner!
Model: SS-50x50-T2M-24-S-H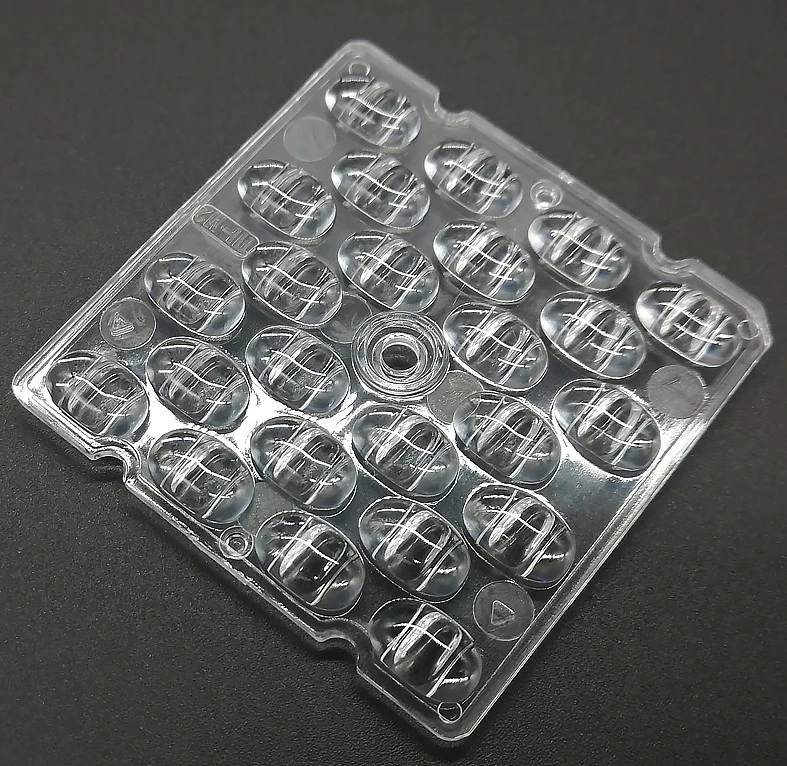 Size L50mm*W50mm*H3.95mm, 24in1 optical lens, T2M angle with cutoff,
optical PC material, compatable with SMD 3030, suitable for street lighting.
Optical Specification for 50x50mm 24in1 Optical Lens